Wow, looks like Phillip Jose Farmer died today:
If you could pick any TV show that has been off the air to come back for one more season, which show would you pick and why?
The 4400, becuase it was the best show on TV, and they really should at least finish the story and tie up all the loose ends. I miss that one so much and none of the other shows that are on right now can compare.
greatwazoo42
posted this back in January and it was funny as hell.
I just heard the song at a wedding today and thought of the video again.
Still very funny:
Seriously Funny:
Current Mood:

amused


(the audio isn't worksafe,(adult language) but the video is pretty safe.)


More Jon Lajoie


Seriously, this video is just too funny:


Dicky Dawkins in the Hizzouse!
(March 3 - she turned 50!)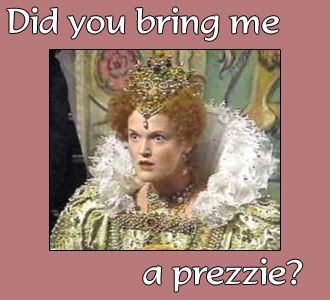 But I still wanted to post this in honor of The Queenie's birthday!
Current Mood:

tired
Current Mood:

amused

called "smooth cashmere." The first thing I thought of was how long it's
been since I've heard the song Kashmir, so I went hunting on YouTube and
found this nifty Jethro Tull/Lucia Micarelli cover:



Okay, now I'm going to get back to studying for my exams!
So, I got a free sample of Anti-Perspirant in the mail and the scent is
Current Mood:

busy